Unlock your Honda radio with our radio decoding service, code delivery in less than 10 minutes.
<10Min Delivery Guaranteed
To retrieve your serial code, hold down present buttons "1" & "6" at the same time, then turn on your unit to reveal the serial.
Your radios 8-digit serial will then be displayed on screen, for example: "SN 26131453". Enter this serial into the box at the top of this page to get your radio unlock code.
Depending on your unit type, serial code formats may vary, please see further examples below.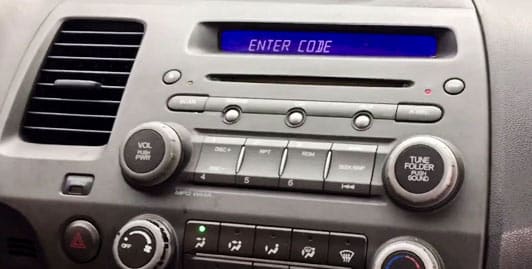 To get your Honda navigation serial, hold "cancel", "guide" and "menu" until you get the diagnosis screen.
On the diagnosis screen click "unit check" and "Navi ECU" to find your serial code.
Please note: serial starting with 4000 cannot be unlocked by our service.
Turn on the vehicle's ignition, then turn off the radio by pressing the left turn wheel.
Hold down "1" and "6" then click the left turn wheel again to turn on the radio.
Your radio serial will display on the screen, an example serial format for a Honda tape player would be "U3094 L1531". The 2 parts of the serial may be displayed separately in a cycle.
Once you have your serial enter it in the box at the top of this page to get your unlock code and instructions.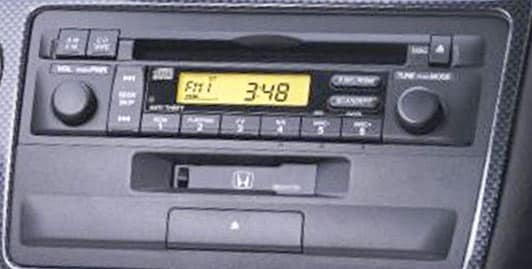 We offer radio unlocks for the most popular Honda models including
Have your unlock code but don't know how to enter it? Don't worry, click the button below for entry instructions.