Unlock your Volkswagen radio with our radio decoding service. All codes are issued within 10 minutes.
10Min Delivery Guaranteed
We currently offer unlocks for all VW radio's.
To get your VW radio serial you will need to remove your VW radio using radio release keys.
Once you have your release keys, press them into each corner of the unit until the radio pops out.

After this, follow the instructions below to find your serial for entry.
Once you have removed the unit, there will be a serial code on the label (as shown in the image).
Enter the serial in the "Enter Radio Serial" box above checking what you entered is 100% correct to avoid order delays.
Below are sample labels and their serial codes, this is useful in helping you identify your radio's serial.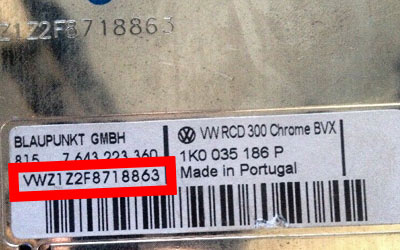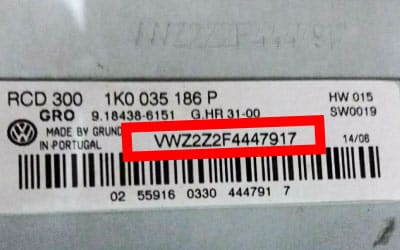 Got your unlock code but don't know how to enter it? No problem, click the button below for entry instructions.